Indian Curries
and Biryani
Chicken Korma
Marinated cuts of chicken simmered in Mild curry with cashew-almond nut sauce, yogurt, and coconut cream
$10.95
Chicken Biryani
Spicy aromatic rice with boneless chicken topped with fried onions Served with side salad
$9.95
Chicken Curry
Tender cuts of chicken breast, garlic, ginger, turmeric, onions, tomatoes, chills, coriander and cream
$9.95
Butter Chicken
Boneless grilled chicken in mild tomato-based curry sauce finished with cream and butter
$9.95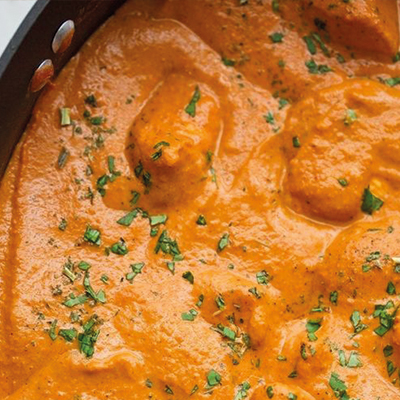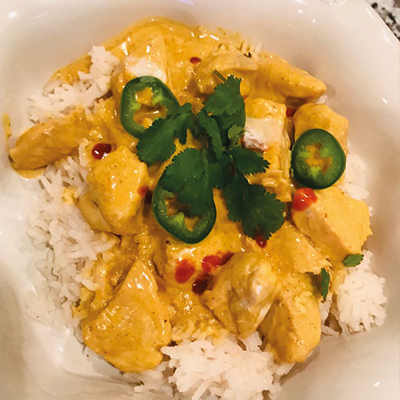 Chicken Phall
Very very spicy tomato-based curry with traditional Indian spices and lots of chili and habanero peppers.
$11.95
Chicken Tikka Masala
Chunks of roasted marinated chicken (chicken Tikka) simmered in mild tomato-based curry sauce
$9.95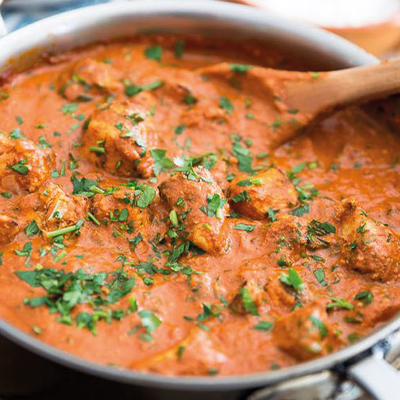 Chicken Vindaloo
Boneless cuts of chicken breast simmered in spicy tangy sauce made with red chill paste, vinegar and potatoes.
$10.95
Lamb Curry
Tender cuts of boneless lamb, garlic, ginger, turmeric, onions, tomatoes, chills, coriander and cream
$12.95
Naan
Grilled leavened white flat bread
$0.75
Vegetables Curry
Mild curry sauce with an assortment of veggies in coconut-cashew cream sauce
$9.95
We Do Not Use Any Artificial Food Coloring in Any of Our Curries All Natural Ingredients: turmeric, caramelized onions, chili powder, paprika, tomatoes, saffron, yogurt, cream etc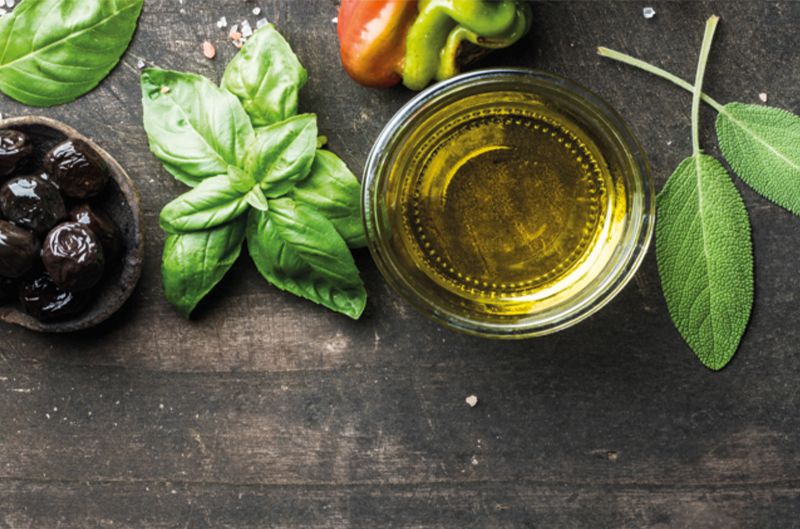 Order online 
10 times and get 1 order FREE!